The meaning of holidays and tradition.
The holidays - joy, fun, laughter, a good mood, spending time with friends. Holidays are closely connected with traditions and customs. Often we celebrate holidays without thinking about their meanings, their roots which came from the depth of centuries, and the fact that every culture has its own unique celebrations.
That's why we, together with the children, decided to find out the meaning of holidays such as New Year, Christmas, and Epiphany. We found out what traditions are associated with them and how they are celebrated in different countries.
The representative of another continent and culture completely unknown to us, a guest from Nigeria and now our friend, Oli, told how they celebrate the holidays. Especially it was fun to hear about the New Year's tradition at home that Oli and his friends go to...the beach to swim! For some reason, none of us did not want to follow that tradition.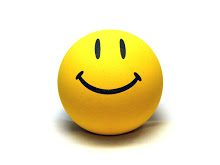 He also told the story of his life and who helped him to choose his path in life. The culmination of meeting was the celebration of Oli's birthday, as he wanted to celebrate his birthday at the orphanage with the children.
And following the tradition of celebrating the birthday next was a meal.
A special thanks for her open heart and a desire to help children, we express to Oksana!
Traditionally, we offer you photos.